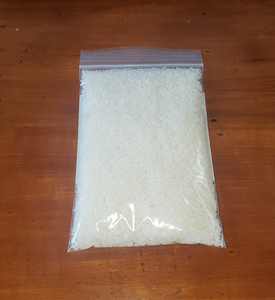 4 oz Water Gel Crystals - Add On
Regular price
$3.99
$0.00
Unit price
per
We love these water gel crystals. We use them with my mealworms, superworms, and beetles, and you can too!
This is an add on item, you must purchase something else from this website to add this to your order.
Directions:
1. Fill a dish with 4 oz of water.
2. Add 1/2 teaspoon of water crystals.
3. Wait 4-6 hours.
4. Ready to use!
F.A.Q.
Question : Do I have to make 1/2 teaspoon at one time?  That's too much for me.
Answer : No, you can make 1/4 teaspoon with 2 oz of water, or 1/8 teaspoon with 1 oz of water!
These water gel crystals are a polymer gel powder (cationic polyacrylamide powder) and is non-toxic. Over many repeat wet to dry cycles - it breaks down after its useful working life to water, carbon dioxide (CO2) and nitrogen.
Although non-toxic it should never be consumed or taken internally in either its granule or its gelatinous form. It should never be used by children without constant adult supervision.
---