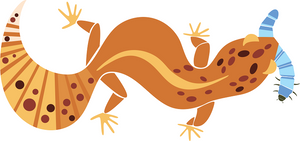 How to raise mealworms for your reptile - A Guide
Regular price
$0.00
$0.00
Unit price
per
Intended Audience
The intended audience for this setup is someone who wants to raise mealworms for a single reptile or small mammal.  You could utilize this option for multiple reptiles/mammals depending on the size of the container used.
Please read this all the way through before ordering your mealworms, there is some initial preparation you need to do.
This is a digital download.  Once purchased, a download link will be emailed to you.
9.5.22 NOTE:  right now this is the first iteration of this guide.  Once you purchase it, the link will be available forever.  As improvements are made, the guide will dynamically be updated and you'll get access to that for FREE!
Waffles is visiting Midwest Mealworms!!!!
---